Welcome to the world of sáv
sáv Hospitality owns an innovative collection of hotels, residences and resorts & spas located in the world's sought-after destinations.
We challenge the status quo by creating a new hospitality experience that gives you more. From art and culture to technology and a keen interest in keeping a healthy body and mind, we invite you to explore sáv your way for a memorable and colourful experience.
Founded by our Chief Executive Officer & Founder, Mr. Edwin Chuang, sáv is a lifestyle hotel brand under Chuang's Consortium International Limited, reflecting a new era of hospitality.
Style
In everything we do, we're in vogue.
Attitude
We are passionate. We are customer oriented. We care about the well-being of our guests and employees.
Vision
We are visionaries on a mission to provide you an environmentally friendly, technology savvy, unconventional hotel experience.
OUR VALUES
To be forward thinking and treat all our stakeholders with respect.
We are environmentally conscious and help to shape of a better future for our next generations.
We care for art and culture, seeking for pleasure of creativity and appreciation different angles of life.
We believe in the 4 Cs:
Care
We are a caring community of people
Creative
We believe in developing creativity for all aspects of life
Commitment
We are committed to helping people improve their lives
Courage
We have the strength and courage to stand by our beliefs
OUR BUSINESS
Our hotels may be in quite different settings, but each of them got the sáv stamp on it. Expect attentive staff, attention to detail in every nook and cranny.
We have unparalleled expertise in all aspects of hotel operations in superb locations including Hong Kong, Taipei, Ulaanbaatar, Cebu and Xiamen.
We own and manage a list of hotels, resorts and spa as well as service residence to customize the guest experience.
OUR AWARDS
Our award-winning sáv team continues to receive accolades from leaders and trend setters within the world of travel and hospitality. Some of our best include: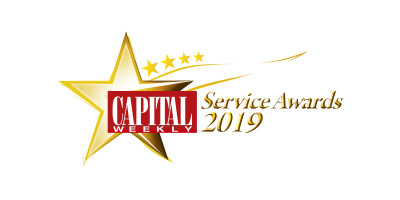 Transform Award Asia Pacific
We are very honoured to received 3 awards in Transform Award Asia Pacific, Best Brand Experience – Silver, Best Visual Identity (Travel & Leisure) – Sliver and Best Creative Strategy – Bronze. It is a huge recognition and inspiring news to our whole team.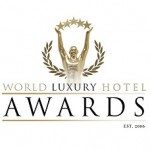 World Luxury Hotel Awards
We won Country Winner: Luxury Design Hotel of World Luxury Hotel Awards 2015, an award being recognized as the highest accolade within the global luxury hotel industry, setting a benchmark for luxury hotels in achieving recognition for world class facilities and service excellence.

Hong Kong Most Valuable Services Awards 2015
We were judged on the quality and efficiency of our services, facilities, and commitment to enhancing quality of life and well-being and for our devotion to best business practices. Thank you to MediaZone for granting us the "Most Valuable Services Award' for "Most Trusted Hospitality Services".

40 Under 40
Our very own design star, Mr. Edwin Chuang, was put in the spotlight. He has been recognized as a winner for the 40 Under 40 Award for his outstanding contributions in Perspective Magazine. The award focuses on achievements in contemporary design from architecture and interiors, to graphics and product design.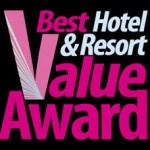 Hotel Worth Expecting Award
We won Voyage Magazine Beijing's "Hotel Worth Expecting Award' for The 6th Best Hotel & Resort Value Award for innovation, creativity and bringing positive impact to the community. And not to brag, but we were the hotel Hong Kong based property to pick up a prize amongst 500 mainland Chinese and regional hotels.

Men of the Year 2014
Mr. Edwin Chuang was selected by JMEN magazine as one of their 'Men of 2014'. The annual award honors talented men from 12 different fields like PR, singing, dancing, acting, sports and more. Mr Chuang was selected for his passion in the hospitality sector and of course, for his style.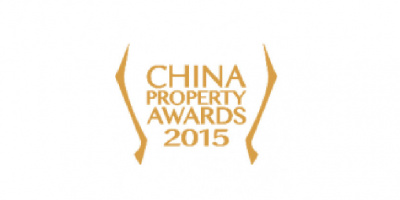 The China Property Awards – Best Hotel Development (Hong Kong & Macau)
We won an international recognition, The China Property Award – Best Hotel Development (Hong Kong & Macau). It recognises the high standard of our hotel facilities and service as well as our unique brand visions
show more +
Show Less -
Our Team
Here at sáv, we have one thing in common: we love creating amazing experiences for our guests. We get a kick out of securing those impossible-to-get tickets or remembering exactly how a guest likes his coffee.
From our concierge team to housekeepers, good service is about delivering personalised service. It's about paying attention to what each individual guest needs and going out of our way to make things happen.
SAV TEAM
At sáv our service tenet is "guest-oriented", a statement that would guide the actions of everyone in the team. Our greatest asset is our people, and the key to success is team cooperation and tacit understanding. We believe that satisfying our guests depends on team effort and we are at our best while we work together in one team, to ensure vital guest satisfaction.